We're doing something special for non-profits that are striving to make an impact in the Sarasota metro area.
We're doing something special for non-profits in the Sarasota metro area.
What is Project SRQ?
We understand that the budgets are often tight when it comes to marketing your charitable organization. We also understand the value of a robust digital presence when working to acquire donors, volunteers, awareness, and supporter engagement.
So, as our core community initiative, we will be awarding one free website each year to a 501(c)3 non-profit organization that we feel is making a big difference. This completely new, top-of-the-line WordPress website will be designed free of charge.
The selected organization would only be required to purchase and maintain hosting with Purple Fish Creative – which provides ongoing website maintenance (changes, updates, events, etc), monitoring, and support.
Each award will include:
Free custom design of one new WordPress website
Up to 10 pages
Free premium WordPress theme
Up to 5 premium stock photos
Showcase of services and upcoming events
Ability to accept donations
Social platform integrations
Adding upcoming events when needed
Adding one blog per month (client provides written content)
We invite non-profit organizations to apply by filling out the form below for consideration. Beneficiaries are selected on an annual basis.
2022 AWARDEE
FUNducation (Website Coming Soon)
FUNducation Inc is a Sarasota nonprofit organization with a mission to expose, engage, and empower our youth to be the Innovators of Tomorrow through education in Science Technology Engineering Arts Mathematics (S.T.E.A.M.).
2021 AWARDEE
The Compassionate Warrior Foundation
The Compassionate Warrior Foundation (CWF) was created to support and enable veterans and gold-star families to discover long-lasting post-traumatic growth and healing. Their mission to have a direct and positive impact on a veteran's ability to SURVIVE and THRIVE post-military service. This is achieved through a comprehensive, holistic-based approach resulting in post-traumatic growth.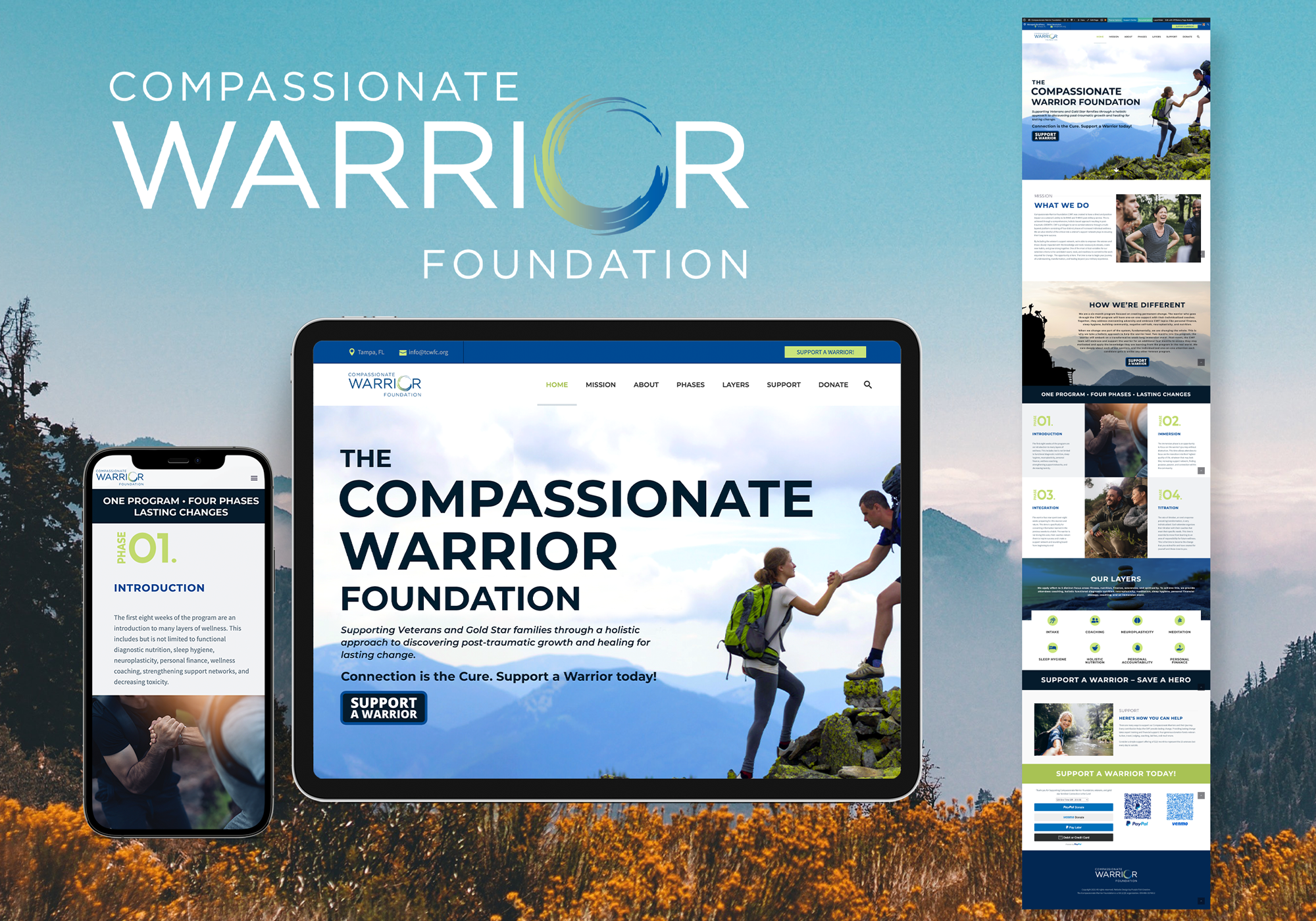 Please complete the form to apply!