Purple Fish Creative, LLC
Purple Fish Creative, LLC  has been creating compelling designs for a wide variety of clients since 1999. As a full service graphic and web design company, we have grown over the years, from a small one-person freelance business to a modest, yet talented team of freelance creatives who collaborate on all types of projects.
Whether you're starting a new business and looking for a complete branding, print, and website package, or you're just looking to refresh and redesign an older website – we can help create a dynamic web and print presence customized just for you and your business.
Sue Colao – Founder, Lead Web & Graphic Designer
With over 18 years in the design field, Sue's experience runs the gamut from website design, to all forms of graphic/print design, and branding. She has worked on a wide variety of projects with regional and national clients, such as: Jernigan Oil Company, Duck Thru Food Stores, Lipstick Lex, Alcan Packaging, Kelloggs, and McCain Foods, to name a few. For each project, she always strives for clean, contemporary design, efficient functionality, and an engaging user experience.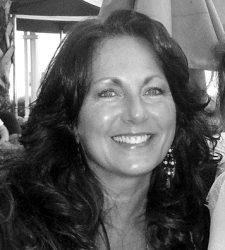 Additional team players…
In addition, Purple Fish Creative also contracts with a strong team of talent when the need arises. We can provide professional services in the areas of:
Website Maintenance Packages
Copywriting
Social Media Strategy
Photography
Videography & Drone Video
Illustration
We are all strong advocates for developing clean, beautiful designs that bring out the best in our clients and deliver effective results.